Fewer than 1 in 3 Americans are getting enough physical activity
Only one in five teens meet the new physical fitness guidelines according to the Department of Health and Human Services. 
According to a report issued by the federal government, fewer than 1 in 3 Americans are getting enough physical activity to meet the new federal guidelines.
Officials say the new guidelines, which update recommendations made by the Department of Health and Human Services in 2008, can easily be achieved by most adults.
So how much should we be exercising? According to the new guidelines:
Adults should do at least 150 minutes to 300 minutes a week of moderate-intensity, or 75 minutes to 150 minutes a week of vigorous-intensity aerobic physical activity, or an equivalent combination of moderate- and vigorous-intensity aerobic activity. They should also do muscle-strengthening activities on 2 or more days a week. Older adults should do multicomponent physical activity that includes balance training as well as aerobic and muscle-strengthening activities. Pregnant and postpartum women should do at least 150 minutes of moderate-intensity aerobic activity a week.
Moderate-intensity exercise includes people walking at a brisk pace, or riding a bike on level ground with few hills, according to the Centers for Disease Control and Prevention (CDC).
The report also emphasized that adults should do what they can to decrease the amount of time they sit. The report was also changed to no longer require that adults get their exercise in at least ten minute blocks.
The guidelines, published on Monday in the Journal of American Medical Association, pointed out that U.S. adults failing to get enough exercise is responsible for more than $117 billion in annual health care costs and 10% of all premature deaths.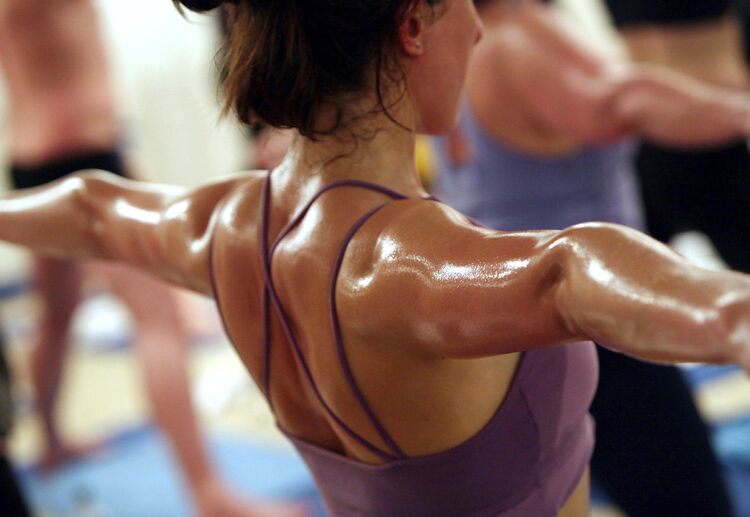 The new guidelines are based on evidence of the health benefits of physical activity including:
Improved bone health and weight status for children aged 3 through 5 years
Improved cognitive function for youth aged 6 to 13 years
Reduced risk of cancer at additional sites
Brain health benefits, including improved cognitive function, reduced anxiety and depression risk, and improved sleep and quality of life
Reduced risk of fall-related injuries for older adults
For pregnant women, reduced risk of excessive weight gain, gestational diabetes, and postpartum depression
For people with various chronic medical conditions, reduced risk of all-cause and disease-specific mortality, improved function, and improved quality of life
Even small amounts of exercise are beneficial to virtually everyone, the report says. The report recommends for people who wants to start exercising to start with walking because it doesn't take special skills or equipment and can be done indoors or outside. The report also says that people should talk with their doctor or other health professional to help tailor their physical activity to meet the goals and needs of the individuals.